So as you all know I LOVE "Dexter", looking forward to Season 7 and I love me a good serial killer story. Not too long ago, I watched an episode of "Criminal Minds" (which I haven't seen before, but I knew about), anyways the episode in question was titled "Masterpiece" and it starred the ALWAYS excellent Jason Alexander as a hyper intelligent serial killer. I have ALWAYS said that comedic actors usually make the BEST dramatic actors, most notably Robin Williams, Jamie Foxx and a few others. So I got to thinking about a few actors that I'd like to see transition into playing serial killers. Which is weird but none the less, here's my list!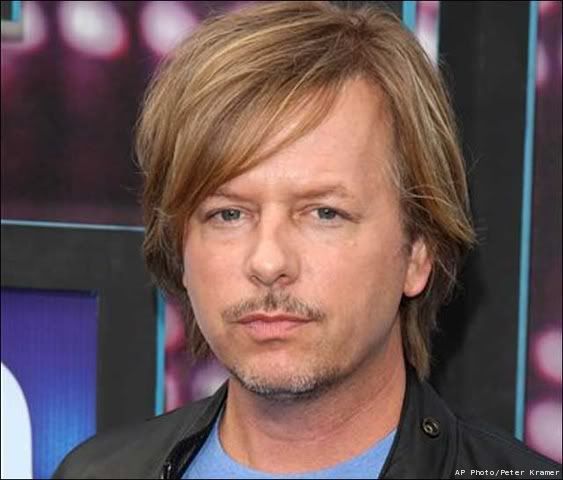 Isn't it time David Spade made his transition into being a dramatic actor, after all, he's starting to look like Gary Oldman in "The 5th Element" nowadays and his sarcastic snark can only be tolerable for a few more years before it starts to look very awkward. In all seriousness, I love David Spade and I think beneath all that sarcasm is some dead eyed Norman Bates type mofo lurking in there. Hopefully, a director will get ambitious enough and see it. Think about it, David Spade running after someone naked with a chainsaw...worked for Christian Bale.
This was attempted in "Predators" and I appreciate it, but he should have been the star of the show. I make it no secret that I absolutely love Topher Grace (SHUT UP!! I FIND HIM RELATE-ABLE!) and personally thanks to his character on "That 70's Show" I was convinced that Topher Grace could play a REAL bastard if he wanted to. Quite frankly after watching "Pathology", the role of Dr. Jake Gallo would have been the best place for Topher to reveal his inner psychopath. Unfortunately, until someone sees the potential of this young man I'll just have to settle for "Predators". Damnit.
Can you honestly say there's something creepier than a physically imposing, ghostly white, balding man looming over you? Yeah, didn't think so. Jim Gaffigan would be PERFECT for a Buffalo Bill-esque type serial killer or even better, Trinity. John Lithgow no doubt made that role what it is because of his size and expressions, Jim Gaffigan has both and could work very easily into something like that. Not to mention his dead-pan yet oddly expressive voice could add extra skin-crawl to his creepiness. But that's only if they find a director who'd be willing to look past the "Ha-Ha" and go deeper.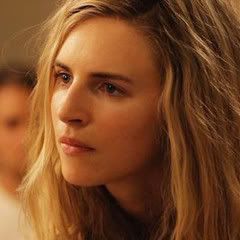 This is kinda of a personal one because I have ALWAYS been a fan of female serial killers (fictional, not real) As it stands
The Miniature Killer
is still my favorite (and the only one I can think of for that matter)...although her being hot certainly helps her keep that spot. Brit Marling has proven that not only is she an incredible actress, but she's an amazing writer. It'd be my dream come true for her to play some kinda deranged psychopath, something along the lines of "Funny Games" meets "The Strangers". Brit Marling has the acting range to be EXTREMELY horrifying by doing very little, and if she ends up in a movie like that, you bet your ass I'd watch it !!