For those of you who have been following this blog, you should know that I am a HUGE Stephen King fan, and have been reading his his books for awhile (via audiobooks) and I am all set and ready for the "Dark Tower" movie...unfortunately that movie was scrapped (once again) but anyways I'm gearing up to read "Carrie" so I can be prepared for the reboot starring Chloe Grace Moretz. Yes, I have seen the original but it's been a LONG time since then. At any rate, since "Dark Tower" was cancelled I decided to come up with MY CAST for a "Dark Tower" movie.
SEAN BEAN AS ROLAND DESCHAIN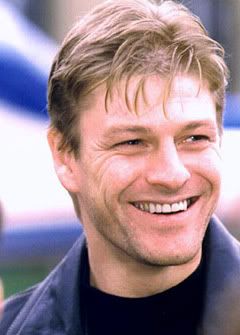 Honestly Javier Bardem is an excellent choice, but in all honesty Sean Bean is an INCREDIBLE actor and a beast of a man. His British accent would add mystique to Roland's already otherworldly being. Sean Bean looks like a man whose been rode hard and hung up wet, much like Roland. Plus this would be one of the very few roles where he doesn't die! Honestly, Sean Bean gets killed in EVERYTHING...then again, so does Samuel L. Jackson.
JOSEPH GORDON LEVITT AS EDDIE DEAN
JGL playing a heroin addict ? The boy is already rocking some serious Billy Kidman swag so HELL YEAH! But lately, JGL has proven that he is an actor of all trades, he can do comedy, drama, action, and all points in between. A joke telling, foul mouthed, heroin user like Eddie Dean would be a proper challenge for JGL that I think he'd tackle with the same gusto and bravado that got him where he is today.
ZOE SALDANA AS SUSANNAH DEAN
Zoe Saldana come on the scene in the 2009 "Star Trek" and "Avatar", so she's quickly becoming the go to girl for an African American female in Sci-Fi stories, and honestly, can you blame them, the chick is hot. But I digress. Zoe got chops and I'm pretty sure she can handle the psychotic and Foul mouthed Southern wisdom of Susannah Dean. It'd be interested to see how she interacts with the character of Susannah since she has not legs, and the split personality will add a whole new level of depth to Ms. Saldana's acting, but I'm sure she can handle it. Rumor had it that Jennifer Carpenter was discussed in playing Susannah, I love Jennifer Carpenter BUT Susannah being African American is a PLOT POINT in the books and therefore having her played by a White Actress would be very insulting, not only to the author's intentions for the character BUT to the many Black actresses that are able to play her character.
JOEL COURTNEY AS JAKE CHAMBERS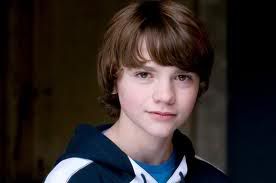 This is upsetting because I REALLY liked him in "Super 8", but by the time a "Dark Tower" movie is made, he'll be 1,000 and too old to play the part. Sure, Jake is supposed to be much younger (roughly 11), but considering how mature Jake acts, having a 14 year old act 11 while still maintaining their maturity isn't too far-fetched. Jake is supposed to be blonde haired with blue eyes, unfortunately not too many child actors fit that description these days and besides, Hollywood has gotten around hair and eye color issues before. Personally, if a dark haired boy ends up playing Jake, you won't hear a peep out of me.
JEREMY SISTO AS RANDALL FLAGG
I can't tell you all how much I love Jeremy Sisto. I can't remember where I saw him but even since then I have been a huge fan of his. Jeremy Sisto is the embodiment of menacing. It's his off-center grin and his low-hanging brow that adds expression to his face. Not to mention his voice is smooth as silk and yet rough like sliding gravel. He looks like a man who can charm the pants off you one minute and murder you the next, and that's the kinda person I think of when I imagine Randall Flagg. Randall Flagg has a much larger role in "The Stand" but here in "The Dark Tower", Randall Flagg is more of an elusive douche bag who taunts Roland at every turn. Thankfully Jeremy Sisto can do that too. I have an on going joke that David Draiman has The Voice of God and Jeremy Sisto has The Voice of Satan.
JAMES CROMWELL AS FATHER CALLAHAN
He did it once and he can do it again! In all seriousness, when I was reading the book, James Cromwell is IMMEDIATELY who I thought of, because I saw him in "24" playing Jack Bauer's dad. All in all James Cromwell has that look of a hardcore, disillusioned priest. Not much I can say about him, except if James Cromwell won't do it again, John Lithgow is the man to see, that man can do anything.
MICHAEL C. HALL AS BLAINE THE MONO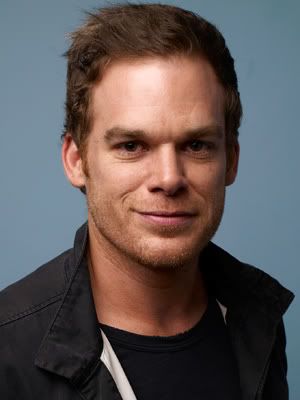 Michael C. Hall providing the voice for an artificial intelligent homicidal monorail with a god complex...how has this NOT happened yet? Michael C. Hall's deadpan, Dexter voice overs would fit perfectly with the riddle loving monorail. Michael C. Hall's voice over work is impressive, as he can remain monotone and still retain all the emotional intensity of a screaming baby. Providing this skill for a machine would be PERFECT! I REALLY hope they make this happen.
Anyways these are MY picks for a Dark Tower cast, lemme know yours! =D