After the total debauchery of "Digestivo" we now jump 3 years into the future where Will Graham has settled down and married Molly, Hannibal Lecter has been safely put behind bars and the moment I've been waiting for, Francis Dolarhyde has appeared on the scene. Not much has happened in this episode but it's a massive stepping stone to where we're going. Let's get to it.
Right off the bat, I loved that fact that Francis Dolarhyde had no dialogue in this episode. Richard Armitage is doing an excellent job of conveying Dolarhyde's insanity and vulnerability in this episode while showcasing him as being a force to be reckoned with. I love the fact that they went with the tattoo from "Red Dragon" as opposed to "Manhunter" and they added color to it, which is fantastic. I cannot wait to see what else they do with this character but I am extremely excited.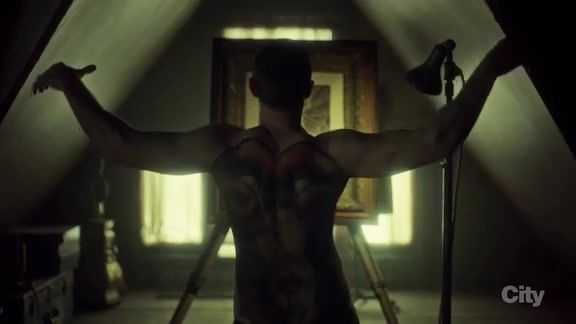 YES!!
That being said, Will Graham moving on, while I like it, I'd have liked to have seen more of the process. Will came from a very crazy life and now he's settled down and married with a stepson (Walter) and not his own son (Josh). Very curious choice for Will, after all, I think this Will Graham was less prone to be married and Edward Norton's Graham was already married. It'll be interesting to see how Will/Molly interact seeing as how their interaction was fairly limited. Will told her he'd be different after doing the case but she told him she'd be the same and I suppose that makes perfect sense considering Will probably wasn't in the best shape when Molly found him. And perhaps maybe Will is just a little smarter after having experience Hannibal's world and knowing exactly where that lead him (almost having his brain eaten and almost losing his face).
And after such a LONG time it was GREAT to see Will work his magic on a crime scene and MAJOR MAJOR kudos to NBC to be okay with on screen child death. Of course, we don't actually see him get the bullet but the fact that it was acted out and acknowledged was ballsy on their part. Will is about to dive into the mind of The Red Dragon and we'll see just how much he can stand it once The Red Dragon and Hannibal start working together. This is already shaping up to be pretty awesome, I just hope they can keep it up. If the finale is anything like "Digestivo", I might end up crying. I'm waiting for Fuller and his team to take me home!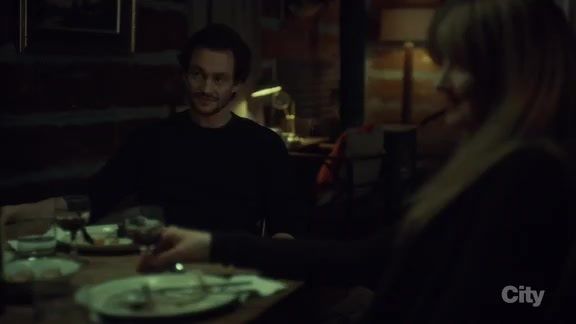 They need more screen time together
Since we're on the topic of limited, Hannibal and Will's interaction was limited BUT it was FANTASTIC to see Hannibal in his memory palace while he toiled away the days until Will Graham would arrive again. This is where this show does it's best in establishing concepts and then growing those concepts out into actual set pieces. Hannibal is such a master that even behind bars he's able to control and manipulate certain situations. Alana has already hinted that Dr. Chilton is being manipulated somewhat by Hannibal even in his attempts to make Hannibal jealous of Dolarhyde. Of course, we know that Dolarhyde is Hannibal's biggest fan and eventually Hannibal uses him. Will Hannibal use him to kill Alana? Perhaps, after all he always keeps his promise. I'm so excited! Until next time, catch you guys later!