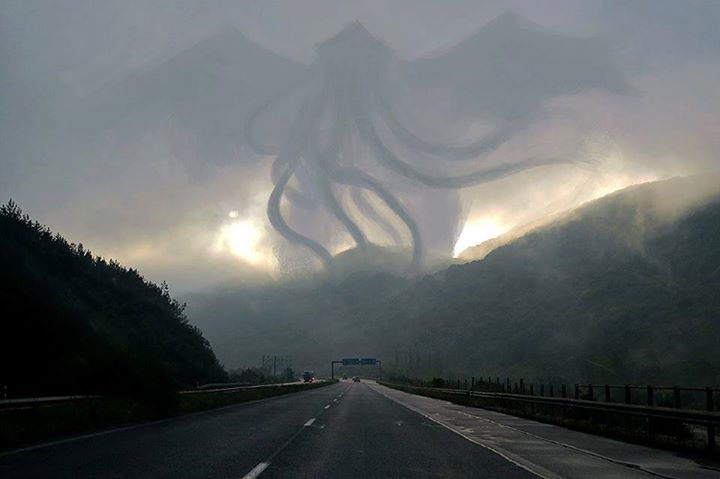 Good Lord, Spring Sweeps has just swept in and man oh man did things get swept, some obvious ones and some shockers...actually in hindsight, not really a shocker but I digress. Anyways since a lot of those sweeps will have an impact on this blog moving forward, I figured now would be a good time go ahead and do a Strange Log for you guys and update everyone on the goings on here...
So "The Following" has been officially canceled. FOX will not be renewing it for a 4th Season, after getting over my initial shock and astonishment (mostly about how "Gotham" managed to secure a 2nd season...especially after that finale and "The Following" is the one that gets canceled) I decided that maybe it's for the best that this show doesn't continue. After all, it's premise was interesting but as it has shown it only has 2 good seasons in it and the 2nd Season, with the unfortunate introduction of Lily Gray, really didn't help matters. That aside, now that it's ending, I can say that "The Following" has pretty much wrapped up all that needs wrapping. Joe is dead and with Joe dead the story is basically over. Yes, yes, I know Theo is running around and doing his thing, but Theo's a one season villain and this show, with it's premise really couldn't last very long. So fare thee well "The Following", you got out soon enough to not see yourself become "Dexter".
So long, Joe.
And since we're on the topic of wasted potential, I should also announce that (unfortunately unsurprisingly) "Forever" has been canceled. "Forever" now joins the heap of shows that had so much potential but were canceled before they could REALLY blossom into something amazing. Those shows are "Cult", "Awake", "Do No Harm", and of course, "Journeyman". I'm sour that "Forever" was canceled but I'm not surprised and I'll probably address why in an article later. Also another show I can't say I'm surprised got canceled was "Constantine" on NBC. I'm not bashing the show (I've never watched it) but quite frankly, it didn't look all that good to me and supernatural shows are kind of hit and miss. I have a feeling this would have done much better had it been on The CW and they did an "Arrow" crossover. The CW seems to have The DC TV shows on lock. The cancellation of "Constantine" doesn't bode well for CBS's upcoming "Supergirl" series and TNT's (misbegotten) live action "Teen Titans" series. Only time will tell if those see the light of day...I'm hoping not.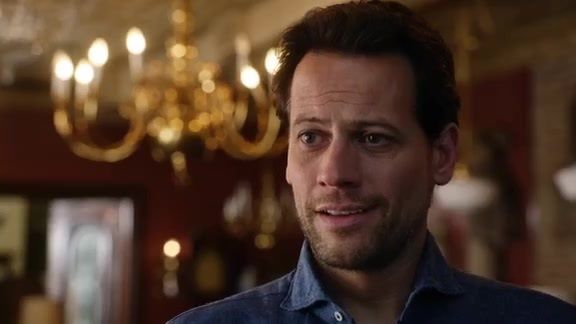 It is a long story, Henry. Sorry you couldn't finish it.
That being said "Pretty Little Liars" is coming back in June, seriously, next month...wow...along with "Hannibal" and I am SUPER excited! Although the recasting of Mason Verger has me a little on edge since Michael Pitt did such an amazing job (seriously big shoes to fill, Joe). But the 3rd Season is set to introduce Francis Dolarhyde a.k.a The Red Dragon and I'm curious to see which tattoo they go with (the original, which sucked, or the new one which looked amazing). This series has REALLY been fun and I can't wait to see what they do with "Red Dragon" as it's one of my favorite bits in the Hannibal Lecter Mythos.
Sucks (left), AMAZING! (right)
Odd bit of news, MTV is producing a "Scream" TV show. Not sure how I feel about this but I'm edging on the negative side. My reason for saying that is that Kevin Williamson isn't involved and we all know what happens when he isn't involved *coughs* "Scream 3" *coughs*. Of course, Kevin wouldn't be involved, what with having to produce "The Following" and such. I'm not keen on this since I consider "Scream 4" to be an adequate conclusion to the series. But the TV show won't involve Sydney or even Woodsborrow for that matter, it's taking place somewhere else with an entirely new cast. I might give the pilot a look see just to see what's what but I'm not holding my breath for anything amazing. This pretty much sounds like "Pretty Little Liars" on steroids, which isn't bad to be perfectly honest. The best I can hope for is that it's a mini-series. We'll see.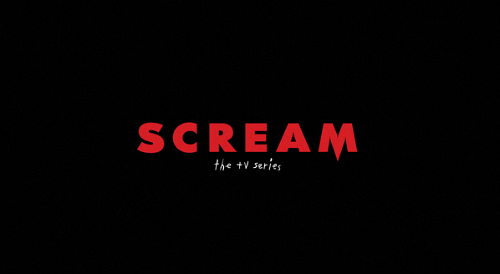 Ghostface goin' primetime...could be interesting...
REVIEWS COMING
"Pretty Little Liars" (Ongoing)
"Hannibal" (Ongoing)
"Wayward Pines" (Pilot Episode ONLY)
"The Whispers" (Pilot Episode ONLY)
Meanwhile, the wife and I have been playing "Mortal Kombat: Shaolin Monks" (she's never played a Mortal Kombat game before so I gotta introduce her first before we go straight to it) we're almost done with it and once we beat it, we will then begin our Let's Play. In the meantime, Kim told me that she hasn't seen The Twilight Movies and as fate would have it Blip removed my reviews, so I'll be torturing her with The Twilight Saga next time she's here and we will "enjoy" it. Outside of that no videos are coming to my Youtube channel yet, still trying to get a job but things are looking up. As for other projects, I'll probably get back to watching "Power Rangers: Megaforce" and "VR Troopers" eventually, but at the moment, I'm not too keen on doing so. Here's a GIF of Brock Lesnar suplexing John Cena, why? No reason.