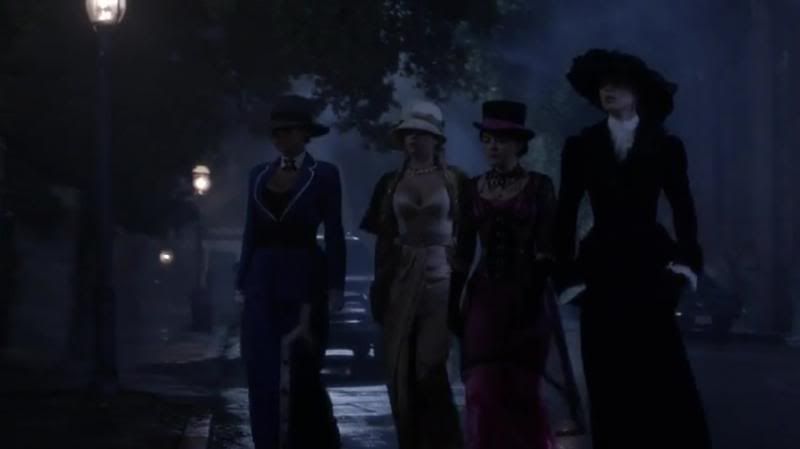 Ladies and gentlemen welcome to the newest addition of The Strangeverse, "Pretty Little Liars" reviews (starting at Season 4)(better late than never)(yes, I'm watching this show, shut up!)! Unfortunately, this will be the only one for awhile because alas, this was a Halloween episode and our favorite victims are on break until January, which is still ample time for us to continue our tour of "Ravenswood" which I'll be getting to later. For now, we're focused on our four fierce femme fatals. Unlike most Halloween episodes, this episode actually had some significant developments, all of which will be addressed after the break!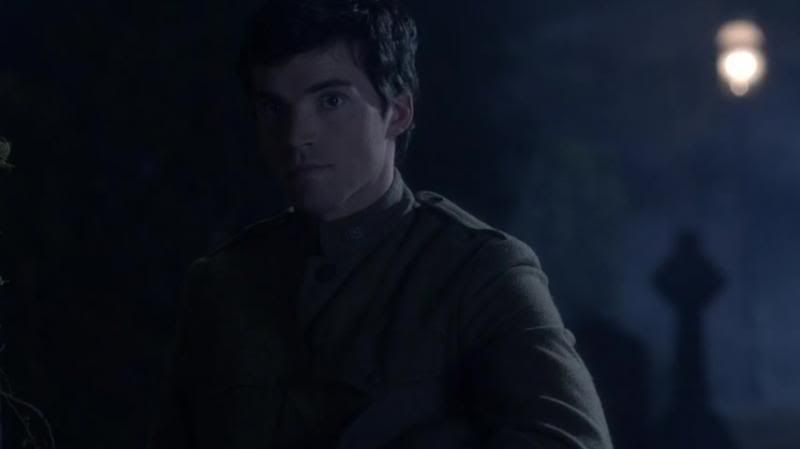 So let's start with the obvious, yes? Ezra has been confirmed as "A" or at least working for "A". Which makes perfect sense considering Ezra does have a rather wealthy background. While Ezra made no significant signs that he was "A" clear to the Liars, it's viewers got the message loud and clear. My suspicion that "Pretty Little Liars" was coming to a close I feel is well on the verge of being true with yet another revelation, Allison has been confirmed as alive, with all of The Liars seeing here together all at once. My responses to this was "OF COURSE SHE'S ALIVE!" I've never believed that chick was dead for a second! But with Allison being confirmed as alive, why didn't she simply tell The Liars that Ezra is "Board shorts"?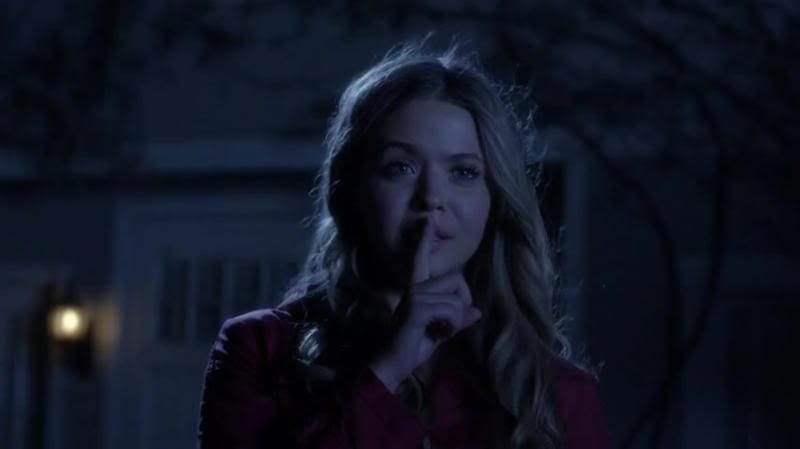 All of these are questions that we'll get answers to eventually, I'm sure. The episode it's self was more of a backdoor to establish Caleb's presence in Ravenswood, which is solidified when Hanna commissions him to stay to help Miranda. The real meat and potatoes of the episode came later when Spencer encountered "A" in Gas Mask and managed to subdue him, and much like Sidney Prescott, Spencer made a play for "A"'s gas mask but NOT before "A" managed to awaken and knock her out. Spencer continues to be the leading force against "A" and one of my favorite characters (Hanna being another). However in typical horror movie fashion, Spencer put down her weapon (NEVER PUT DOWN YOUR WEAPON!). But she did manage to slash "A"'s hand and ANYONE with half a brain noticed that Ezra's right hand didn't leave his pocket when he approached to rescue The Liars from car troubles.
It's far too late in the game for Ezra to be a red-herring and I'm hoping that the writers (now that we've established that Allison is indeed alive and Ezra is "A" or at least heavily involved) that we see what happens on the flip-side of things and we see Ezra organizing his team to track down Allison. That'd be interesting place for this show to go and perhaps where Season 5 MIGHT go, if the Season finale doesn't result in Ezra being discovered. Only time will tell how things work out for our girls, but we won't find out until January and beyond. Until then I'll be taking in the sites of Ravenswood. Catch you guys on the flip-flop.