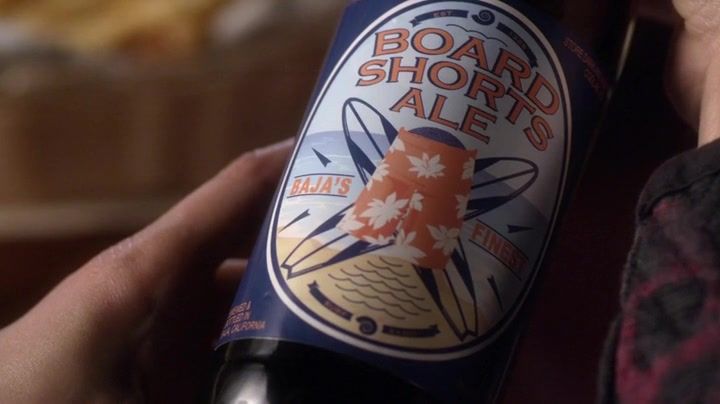 Well HOT DAMN! The second season of "The Following" maybe slow building but it's full steam ahead on "Pretty Little Liars". A lot of ground to cover, where oh where do I begin? Last week, Spencer and Emily were at odds because Spencer interrupted Emily's meeting with her Lord & Savior Allison, Ezra got caught screamin' at bitches and covered for it (in the oddest way) but thus far nothing has been going on in regards to Mona...well all that's changed.
Today The Liars are dealing with some new challenges, Hannah (my favorite of the group) has been reading James Patterson novels and working through her (unforgivable) break up with Caleb. However, Hannah's reading has morphed her into some kinda amatuer detective and to be honest, she's not bad. Hannah realized that the dental records of the girl who was killed in Allison's place could reveal who "A" is. She has this theory of working backwards as opposed to taking clues as they come, pretty smart. Meanwhile Spencer (looking like her old Radley self) has been burning the candle at both ends to finally solve this problem and BOY DID SHE EVER! Using that Hastings Brain of her's Spencer managed to decrypt a story in Allison's journal which leads her directly to a one Mr. Ezra Fitzgerald a.k.a Board Shorts.
Meanwhile, Mona and Aria's brother Michael has apparently hooked up, much to Aria's obvious chargin. All I can say is ATTA BOY, MIKE! Is Mona trying to play an angle her or is she genuinely into Young Mike? Between you and me I think she is into Mike and is genuinely trying to reform and prove that she's on The Liar's side in this war...but she's been largely absent. However, it seems Mona and Ezra have an understanding, what exactly was their classroom conversation about? Only time'll tell. Personally, I think Mona is doing odd jobs for Ezra here and there, playing both sides of the board to finally lower the boom on Ezra when it's revelation time. And now with Spencer making the connection between Ezra and "Board Shorts", coroberingating Mona's story would be that much easier. I do think Mona is only the side of The Liars.
Why can't all sociopaths be this cute?
Emily has been a nervous wreck all season (and it's not hard to figure out why, dead girlfriend, car through the living room, and was almost sawed in half) and this episode brought it to a head with Emily's father potentially falling victim to "A". Of course, I don't think "A" would screw with Emily's father...but "A" did stuff Bees in Aria's mom's car so...Thus far the game is set and the pieces are in motion and are vying for the high ground. Spencer is just a hurricane this season, despite some bad choices here and there, she has been on top of "A" since Season 3 and it's taking it's toll on her by effecting her studies. But I LOVE Crazy Spencer and now that she's potentially popping pills to stay on the hunt for "A", it's only a matter of time before she crashes hard in the worst possible way...and I can't wait to see it.
Spencer, you should lose sleep more often, you are lookin' pretty damn hot.
As far as Aria goes, side from dealing with Mike and Mona, the new guidance counselor, Jesse (who's one second away from pulling out an acoustic guitar and breaking into a cover of "Hey There Delilah") looks like he'll be Aria's new outlet in potentially dealing with her issues in regards to Ezra (without using names of course). And speaking of which, Mike laid down some serious knowledge on Aria when he said "If you've forgiven dad, why can't you forgive the messenger." pretty solid logic and kudos to Mike for finally becoming relevant again. Aria is proving herself to be the biggest liar of the group as she has the girls convinced that she's not seeing Ezra and strung poor Jake along for a wicked ride. I'm not calling Aria indecisive and impulsive but...yelling at Maggie wasn't the smartest move. Of course, Ezra isn't gonna fault Aria for anything she does, after all he's the perfect guy.
That's the smile of a champion...or a smug, self-congratulatory ass hole...but either way...I love this guy.
A lot of groundwork has been laid for the finale MUCH sooner than I expected and that's a good thing. How will Aria respond to the accusation of Ezra being "A"? What plans does Mona have for Ezra and The Liars? The finale for this season is called "A Is For Answers" and boy oh boy it looks like we're gonna get a BUTT-LOAD by the end of this Season. If Season 5 isn't the swan song for this show then I have no clue what Season 6 would be about. I'm hoping in Season 5 Allison reveals she's alive and drops the hammer on Ezra. This is going to be insane and I can't wait!